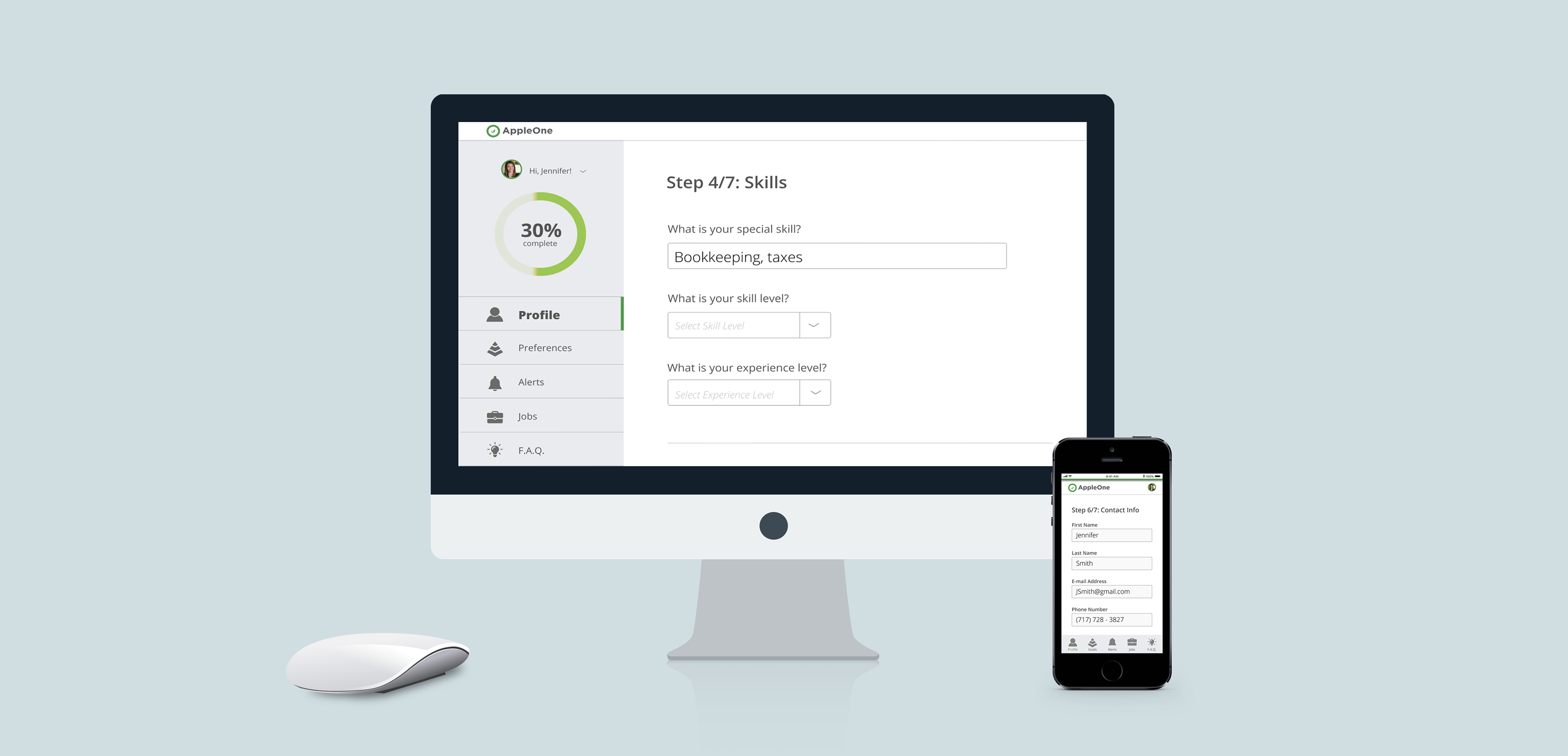 AppleOne Job Application Form
During a Summer Internship, AppleOne challenged me to redesign the online job application to increase conversions.
PROJECT DESCRIPTION
A content audit was conducted on the current online application and a redesign proposal was created applying good UX principles and testing. The redesign proposal was presented to AppleOne executives and the marketing team. 
PROJECT ROLE
As an individual project, I worked on the research, testing, and final deliverables.